The superior quality of our Jet Milling Systems and Air Classifying System etc. sets us apart from our counterparts..
About Us

The foundation of our company was laid way back in 1985, and since our inception we have managed to garner acclaim from customers with our products being highly appreciated in international markets as well. With the backing of a team of highly skilled professionals, Miyou Group Co., Ltd. has cemented our place in the industry as a renowned manufacturer and exporter. We offer a wide range of Jet Milling Systems, Bead Milling System, Air Classifying System, Mechanical Seals, Reactors and Nano-Meter Materials. We specialize in designing and manufacturing a vast range of lines/plants like WP, WDG, SC, SL and EC formulation lines and etc. for agrochemical industry. We adopt the finest quality raw material with innovative use of modern production techniques to grant superior quality. Our production facility is fitted with the latest production and testing equipments, we have set up four national test bases in order to assure superior quality of our products. Further, our company has passed the strict ISO 9001:2008 international quality management system, which is certainly a testament to the superior quality of our products. We also have a production license for third class pressure vessel. In addition, our company has eight national invention patents and 56 utility model patents. Our complete commitment to the quality of our products has led us to be the only company that has passed the GMP certification for grinding mills in the domestic grinding equipment industry and the first and only company that has passed the European explosion proof certification ATEX for grinding mills in the domestic grinding equipment industry. Owing to our vast experience and deep insight about the field, we have established a massive customer base stretching across more than 30 countries including United States, Germany, France, Egypt, Turkey, Pakistan, India, Vietnam, and South Korea. Owing to the high quality and reliability of all our products, the trademark MIYOU has become a renowned brand known all over the world.

Our Certifications

Our commitment to quality and dedication to become leaders in the industry has allowed us to garner massive respect from all corners of the industry. We have received many certifications, some of which are stated below:-

ISO 9001:2008

EC certified from Safenet Limited

European explosion proof certification ATEX
Certificate of technology for pharmaceutical machinery and equipment (GMP certificate)
Licensed manufacturer of special equipment (People's Republic of China)
(Production License for Third-class Pressure Vessels)
Our Infrastructure:

Backed by our sophisticated and capacious infrastructure, we are regularly able to exceed our client's expectations with our range of high quality products. Located in the national high-tech industrial park in Kunshan City of Jiangsu Province, our premises has proper roadway in and around it in order to facilitate the distribution of our products. Fortunate enough to be backed by advanced machinery in our state of the art manufacturing unit, it consists of 218 sets of modern processing and testing equipment, such as the advanced large gantry machining center, horizontal CNC machining center, CNC lathe, etc. Further, our facility is divided into organized department like production, quality control, sales, accounts, etc. in order to ensure smooth functioning of daily business activities. Our production facility is fitted with the advanced CNC processing equipment which allow us to cater to the needs of our customers in accordance with the specifications. Furthermore, each individual is strict regarding the quality of processing and products, so as to offer the customers with a flawless range. Before dispatch, our products are carefully tested using several advanced equipments like Sympatec Particle Size Lazer Analyzer, Malvern Particle Size Lazer Analyzer, Varian Atomic Absorption Sepetormeter, etc.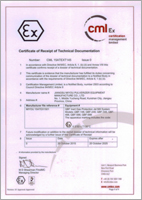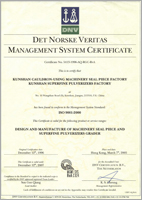 Latest Trade Offers
As per the variegated requirements of our clients, we are indulged in exporting, manufacturing and supplying an excellent quality spectrum of Inert Ga..
Credited amongst one of the credible market names, we are enthusiastically affianced in exporting, manufacturing and supplying an excellent quality sp..